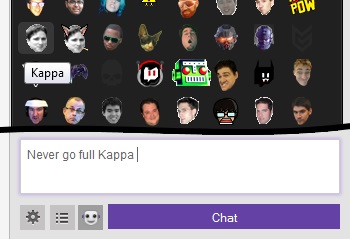 Click an emote!
It will automatically be added to your message.
Click-to-use Emotes
With click-to-use emotes, it makes it super simple to use your favorite Twitch emotes (and some you didn't know about!).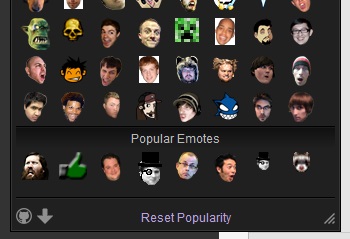 Popularity helps!
We keep your most used emotes together.
Popular Emotes
Every time you use an emote, we keep track of how many times you used it which helps you not have to dig through and find your favorite emote.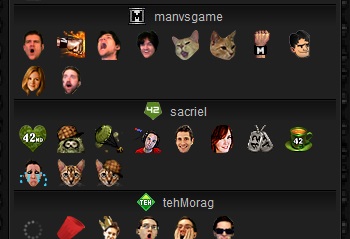 Subscribe to everyone!
All your subscriber emotes will show in the menu.
Subscription Emotes
Do you subscribe to a load of people? Don't worry, we automatically grab your subscriber emotes and group them up for you.